Fri 4th Jan 2019
Visa Update for 2018 Season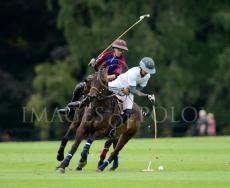 HPA received confirmation from Home Office

On 17 December 2018, The Hurlingham Polo Association received confirmation from the Home Office that the Immigration Minister has agreed to extend the 2018 criteria for players and grooms moving forward into the 2019 season. Consequently, the HPA is now able to provide endorsements for the upcoming season, as follows:
1.
Non-EEA players with a handicap of 4 goals or higher may play 15 goal and above (medium and high goal) subject to the tournament conditions which remain the same as 2018
2.
Non-EEA grooms may work for those playing in the 15 goal and above
3.
Non-EEA grooms may work in polo below 15 goal (low goal), but only for those sponsors who employed non-EEA grooms in 2018 (limited to a maximum of two)
The HPA have also commented that, "In all cases, those bringing in a non-EEA player or groom on a visa have to agree to and then meet certain criteria which are set out within the application process for an HPA endorsement."
They also commented further, "We intend in the New Year to have further discussions with the Home Office to seek a more flexible arrangement for players and coaches consistent with the aims we recently set out in a joint press release with the AAP. In the short term, it is recognised that there is a mood in the Home Office that until they have a clearer view of the Brexit 'deal' they are reluctant to make any change which might be subject to a further change after 29 March. Nevertheless, they have agreed to discuss players playing for their employers at levels below the 15 goal, and coaches."
As further news is received, we will update our readers accordingly.
Photograph: The HPA has received confirmation from the Home Office that the 2018 visa criteria will continue in 2019. By ©www.imagesofpolo.com

Other top stories

Wed 23rd Jan 2019
Snow Polo World Cup St. Moritz
Only one day before the world turns its eyes to Switzerland
Mon 21st Jan 2019
Cîroc Crowned Champions in Kitzbühel
17th Bendura Bank Snow Polo World Cup
Wed 16th Jan 2019
17th Bendura Bank Snow Polo World Cup Kitzbühel 2019
Let the excitement commence!
Mon 14th Jan 2019
Dutta Corp's American Reign
Joe Barry Cup Final
Fri 11th Jan 2019
The Joe Barry Cup Final
Dutta Corp and Patagones to compete
Tue 8th Jan 2019
9 Days to go to Snow Polo World Cup Kitzbühel
World turns their eyes to Austria
Mon 7th Jan 2019
Ylvisaker Cup Announced
Teams and schedule confirmed

Fri 4th Jan 2019
Visa Update for 2018 Season
HPA received confirmation from Home Office

Wed 2nd Jan 2019
Mid Season Arena Handicap Changes
HPA ratifies changes
Tue 1st Jan 2019
Happy New Year!!
2019 Begins!

Tue 25th Dec 2018
Merry Christmas!
From everyone at Polo Times